TONS AND TONS OF BRUCE NEWS!!!!!!!!!!!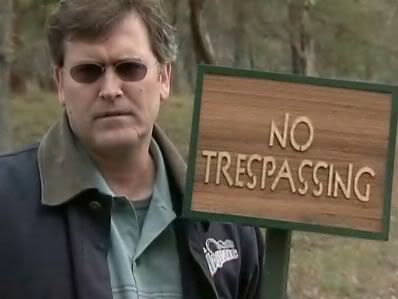 News of Bruce has been slow of late but we got tons of news on Bruce.
My Name Is Bruce
is halfway done shooting and Bruce is still working on it. Ted Raimi (Sam's younger brother) will be playing an 'aging chinese man' and an agent in the film. Bruce has confirmed that his name came up with Mysterio in
Spider-man 3
but hasn't confirmed that he is Mysterio. A paperback of
Make Love The Bruce Campbell Way
will be coming out in the fall and Bruce will be touring the country for a book signing. And finally the
Bubba Ho-Tep
prequel is for real and is supposed to get under way in production in the beginning of next year. Bruce has also confirmed that Paul Giamatti has stated that he wants to be apart of the movie. Here is the
video link
of the guy who asked Bruce all the right questions at the Comic-Con and gave us all the great news.